Simple Yoga to Increase Memory Power and Concentration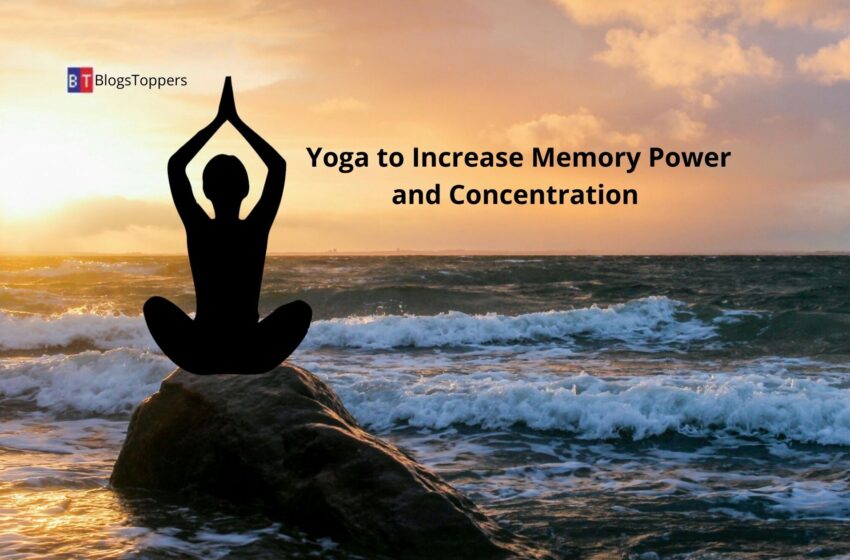 Today we all are too busy in our work, getting admission to our dream college, trying to make the best life for ourselves that we are forgetting the very essence of life, our soul, our body, and our mind. No one is thinking about some tips for Yoga to increase memory power and concentration. Devoting some amount of time for the betterment of our own will not hold you back from fulfilling your dreams rather take us a step forward by boosting our health immunity as well as confidence.
What is Yoga?
Yoga is the perfect way to achieve a calm mind and a healthy body. We can practice yoga to enhance memory power and concentration. It is not just about asanas and pranayama, it is a way of life. Yoga helps us throw all forms of toxins out of the body thus purifying our blood and mind. When we flow from poses to poses connecting it with controlled breathing we strengthen not just our body but our soul too. Through yoga, we can also increase our concentration in studies. Supporting our whole body the whole day our mind needs some support from us. In this article let us see some of the yoga poses that increase our memory.
Also read Yoga for Beginners Poses
10 Yoga to Increase Memory Power and Concentration:
Padmasana
This is a relaxing asana which calms the mind. This pose helps sharpen your mind and helps you concentrate better. It is an easy pose.
Steps
1. Keeping the spine completely straight, sit with your legs stretched.
2. Now bring your right foot onto your left thigh by bending your right knee in such a way that the sole of the right foot should face the other foot.
3. Place your hands on your knees and take deep breaths gently.
4. Practicing this easy and simple asana for at least 10 minutes a day can have a great effect on your life.
Padahastasana
Padahastasana enhances the coordination between mind and body.
Steps:
1. First, you need to come to tadasana.
2. Then you need to place your feet at a hip distance to stabilize your posture. Relax in this position.
3. Maintain the concave shape of your back, inhale and raise your arms above the head. Continue this position for a while. Come down to the feet while exhaling.
4. Bring your toes in the proximity of your knees. Now try to touch your shin bone by chin or nose. Be careful while doing this. Don't give extra pressure to your body in this step.
5. Raise your feet to insert your palms under the soles. Maintain this pose for few long seconds.
Matsyasana
This asana also is known as fish pose asana. This yoga is to increases memory power and concentration. It also helps in relieving stress.
Steps
1. You have to sleep with you back touching the floor. Relax your hands alongside the body. Then place the hand underneath your hip. Bring the elbow closer
2. In the next step breathe in, lift your head and chest.
3. Keep the chest elevated for a while. Then lower the chest backward and touch the floor with the top of your head.
4. You should put the elbow firmly in the ground, allowing the whole weight to be carried by your elbow.
5. Lift your chest. The legs and thighs must be pressed to the floor.
6. Take a long breath in and out for as long as you are comfortable. Relax with every exhalation
Sirsasana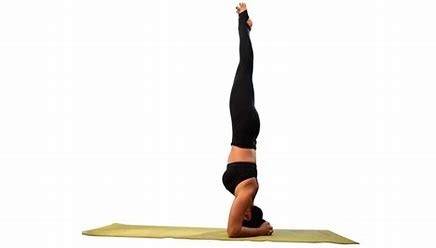 Known as King of Asanas for its multitasking ability, can relax your entire body. The inverted position in the asana helps the blood flow to the hypothalamus and other glands in the brain. Hence making it a memory-booster. It will increase concentration in studies
Steps:
1. Hold your body in Balasana with your fingers interlocked.
2. Place your elbows such that it forms an equilateral triangle on the floor.
3. This turns out to be the base to support your head.
4. Try propping your legs in the air and use the core to provide balance.
Tadasana
This is the simplest yet the best asana to combat sleeplessness and reduce restlessness in your mind. The posture helps you focus your mind on your breathing and relaxing it. It also provides relaxation from Insomnia and headaches. By practicing this asana your sleeping time will increase.
Steps:
1. Stand with your feet together and put your hands by your side.
2. keep your abdominal muscles engaged and your pelvic region in a neutral posture.
3. Place your chin parallel to the ground.
4. Slowly breathe in and out.
Halasana
In this busy lifestyle, we have ignored our sleep completely. The destruction we have caused to our sleeping habits is the root of many problems. Anxiousness, repetitive thoughts, and restless emotion can reduce your sleep. To avoid these circumstances, practice this asana regularly. This Ideal asana improves blood circulation in the brain and other parts. Besides, practice yoga to increase memory power and concentration.
Steps
1. Place your arms and palms downward and lie flat on your back.
2. Take the help of your hands and abdominal muscles to raise your legs
3. Touche your toes to the floor, above your head by leaning your body forward.
4. Keep inhaling while doing so
5. Hold the position for a while and then bring your legs back to the original position
Paschimotanasana
This asana provides huge relief to the spine after sitting the whole day long on a chair. This asana also helps in getting your lower back to posture. The forward bend motion will help in stress relief and calm down your mind. The Asana boosts the blood flow throughout the body.
Steps
1. You need to sit on the floor, extending your legs in front of you
2. Press the top of your thighs on the floor as far as you can.
3. Try to lean forward from your hip as for as possible. Breathe in while you carry out this process.
4. Then you have to exhale after complete stretching of the body.
5. Place your hands on the side.
Vriksasana
At first, this asana might seem to help you physically but eventually, you will realize its effect on mental health. This also provides balanced thoughts and emotions in your mind. This asana involves holding the body completely steady. Therefore do daily this Yoga to increase memory power and concentration. Practice this asana regularly to increase concentration in studies.
Steps
1. Stand straight and stretch your hands up as far as you can.
2. Now bring your palms together
3. Fold your left and then bring your foot to the inner side of your knee.
4. Continue to sit in this position for a few seconds and control your breathing.
Swastikasana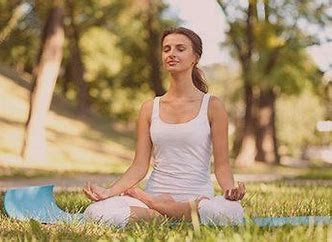 This posture is one of the best postures for meditation. It increases the concentration of the mind. It is very effective in removing physical and mental problems
Steps:
1. Spread both your legs and sit straight
2. Now bend your right foot and place it in between your thigh and shin.
3. Follow the same step with left foot
4. Keep your back, neck, and spinal straight and keep the breathing speed normal
5. Place both your hands on your knees in Gyan mudra
6. Regularly practice this asana for 5-10 minutes
Vajrasana
This is one of the rare asanas which can be practiced after a meal. Students can sit in this asana while studying for better concentration
Steps
1. Spread both your leg in front of you
2. Sit on your knees on the floor
3. Bend your right foot and place it under your knees
4. Follow the same step for left foot
5. Place your hands on your knee and keep your back straight. Relax in this position for as long as you can
Final words:
Everyone is busy in the 21st century but in this busy schedule, we need to give some time for Yoga to increase memory Power and Concentration. Students should practice these asanas to become physically fit and increase their concentration in studies. Giving your health 1st priority is the need of the hour.